There's a New Vegan Documentary Coming to Theaters April 5
Interested in healthy eating? Want to help a family member take control of a chronic illness? The powerful new vegan documentary Eating You Alive is coming to a theater near you, and it promises to share the truth about why Americans are so sick and how we can improve our health. With appearances from notable vegan doctors, this brand-new feature-length film is informative and inspiring, encouraging people to take their health into their own hands.
By eating a nutrient-dense plant-based diet we can reclaim our health and prevent—and even reverse—some chronic diseases, including many of today's top killers. The film will debut at nearly 600 theaters in cities across the U.S. on April 5. You can watch the trailer here:
On their site, the filmmakers explain:
Despite countless dollars spent on medical research, new drugs and innovative technology to improve our health, more Americans are disabled and dying from chronic disease than ever before. Featuring leading medical experts and researchers, Eating You Alive takes a scientific look at the reasons we're so sick, who's responsible for feeding us the wrong information and how we can use whole-food, plant-based nutrition to take control of our health—one bite at a time.
For a list of locations showing this incredible film, click here.
Research continues to prove that a nutritious plant-based diet is beneficial for your health—staving off heart disease, preventing diabetes, and cutting your risk of stroke. A vegan diet is a win-win situation: You get to live a longer, healthier life while letting farmed animals live theirs.
For delicious vegan recipes, easy meal ideas, and tips on making the switch to a healthy plant-based diet, click here.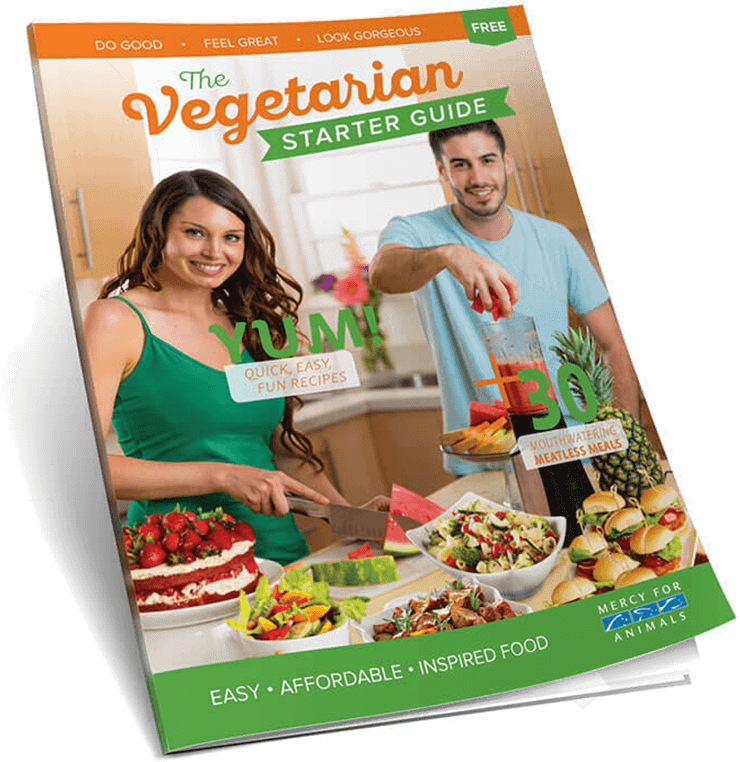 Get Your Free Vegetarian Starter Guide