The 9 Holiday Drinks at Starbucks That Every Vegan Needs to Try
1. Chestnut Praline Latte
This might just be my absolute favorite holiday drink. Just ask for soy, coconut, or almond milk!
2. Peppermint Mocha Latte
Yes, please! Another easy swap — get it with your favorite nondairy milk!
3. DIY Caramel Brulée Latte
Pick your milk, skip the caramel brulée sauce (it's not vegan!), and add toffee nut AND caramel syrups.
BONUS: The caramel brulée sprinkles are totally plant-based!
4. Holiday Spice Flat White
Shots of Christmas Blend Espresso Roast make this drink a must-try. Ask for soy milk, and you're set!
5. S'mores Hot Chocolate
This secret menu item adds the chestnut praline syrup (and sprinkles) to your hot chocolate for a campfire-inspired treat!
6. Gingerbread Latte
Skip the cow's milk and whipped cream and you're set.
7. Candy Cane Frappuccino
Also from the secret menu, the vanilla bean creme frappuccino with peppermint syrup makes for a delicious, holiday-inspired drink.
8. Apple Cider
Ask for steamed apple juice and add the Oprah chai syrup for this secret seasonal favorite.
9. Christmas Cookie Frappuccino
Start with the vanilla bean creme frappuccino, add peppermint and toffee nut syrup, and sprinkle a raw sugar packet on top for this must-have secret menu item!
So there you have it: nine delicious, totally vegan drinks at Starbucks that will help you celebrate this holiday season.
Click here for our favorite vegan seasonal products.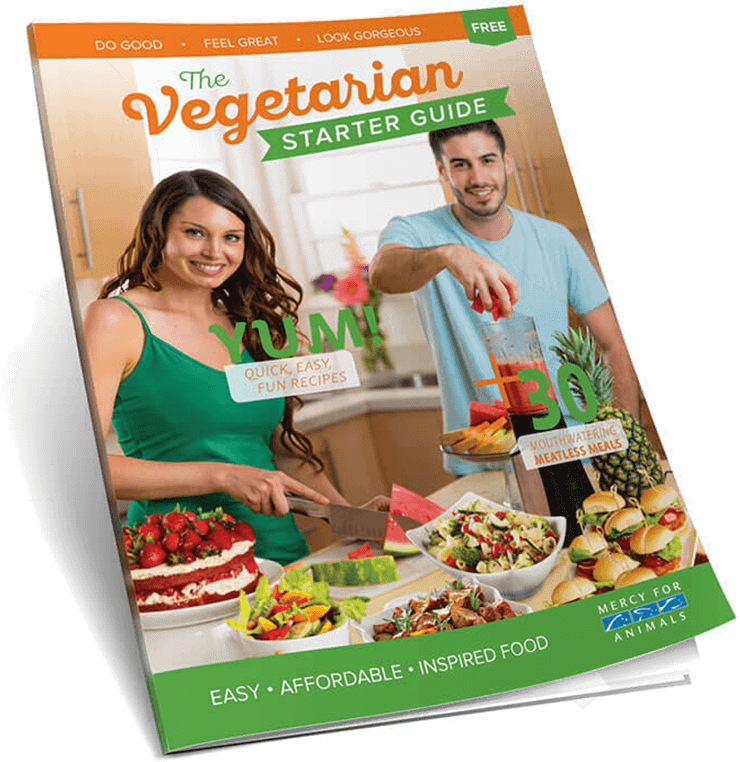 Get Your Free Vegetarian Starter Guide