These New Vegan Meal Bowls From Green Giant Actually Sound Pretty Good
The number of vegan entrees at stores is on the rise, and this week news broke that Green Giant—the iconic company best known for its canned and frozen vegetables—was releasing a line of fresh plant-based meal bowls sure to make healthy, easy-to-prepare vegan meals more accessible than ever!
These veggie-packed meals can be microwaved right in the bowl, steamed on the stove, or just eaten raw. In six varieties, the new bowls are all vegan-friendly, with yummy sauce and seasoning packets! Here's a quick rundown of the line:
Buddha Bowl: Brussels sprouts, broccoli, and roasted chickpeas cover a bed of sweet potato and cauliflower rice, with a creamy tahini-based sauce.
Ramen Bowl: Butternut squash noodles are combined with finely chopped cauliflower, carrots, onion, and broccoli, with roasted edamame and a seasoning packet. Add water to the mix, heat, and slurp away!
Burrito Bowl: Cauliflower rice is topped with protein-rich black beans. Just add the ancho-chipotle pepper sauce and steam in the bowl!
Pad Thai Bowl: Carrot noodles and a savory sunflower butter sauce come together for a simple, veggie-rich take on pad thai. Enjoy hot or cold!
Rancheros Bowl: Sweet potato and cauliflower rice is topped with kale and green chili sauce. Warm this bowl up and skip the eggs in favor of crumbled tofu or pinto beans!
Teriyaki Fried Rice Bowl: Flavorful teriyaki sauce covers carrots, onion, broccoli, and finely chopped cauliflower. Just heat it and eat it!
As more people find out about the animal cruelty and environmental degradation inherent in animal agriculture, they're ditching meat and other animal products in favor of healthful plant-based alternatives—like these new offerings.
While two of the meal bowls (fried rice and burrito) are currently available in select stores, the full line is expected to launch by late spring.
And in case you haven't noticed, Green Giant isn't the only company interested in the growing popularity of plant-based meals. Just last week frozen-food brand Healthy Choice announced two new vegan entrees, part of the brand's Power Bowls line!
—
Ready to give plant-based eating a try? You can get delicious vegan recipes, easy meal ideas, and tips on making the switch to a vegan diet by ordering a FREE veg guide here.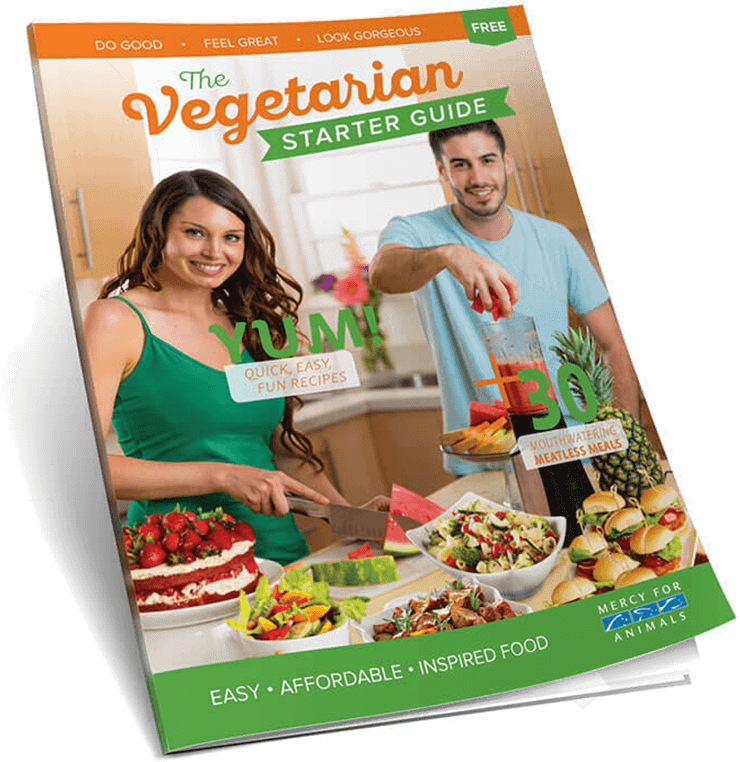 Get Your Free Vegetarian Starter Guide