New Kids Movie Ferdinand Promises to Be a Heartwarming Animal Rights Film
This Friday the much-anticipated new fantasy film Ferdinand—already nominated for two Golden Globes—will hit theaters across the country. While some folks will remember the children's book by Munro Leaf, for many the film will be their introduction to this classic story.
NPR explains:
Millions of people have read Munro Leaf's The Story of Ferdinand since it was first published in 1936. Two years later, Disney turned it into an Oscar-winning short film. Now, the peaceful bull who prefers sniffing flowers to bullfighting is getting an update from 20th Century Fox. And that bull has been on quite a journey to get here.
Time magazine regards The Story of Ferdinand as one of the best children's books of all time, yet this new adaptation is the first feature-length film to depict the gentle bull (voiced by wrestler-actor John Cena). The story is a reminder that animals are here with us, not for us as objects to commodify.
But this isn't the only new film to explore animal rights themes. Over the summer, the Netflix original film Okja took the world by storm with the story of a young girl's quest to save her best friend, a "superpig" named Okja.
Last year's reboot of Pete's Dragon also had a pro-animal message, as Pete and his human friends do everything they can to free Elliot, their dragon friend, and let him return to his forest home.
In all three films, the story focuses on the bond between a human and a nonhuman animal (or imaginary creature), showing that love and friendship can transcend species boundaries. Ferdinand is definitely a children's film, but it speaks to our societal view of animals and demonstrates what so many of us already know: Animals want and deserve love. Animals are worthy of consideration, and humans should do their best to respect animals and let them live their lives in peace.
Want more? Click here for a list of our favorite pro-vegan films on Netflix!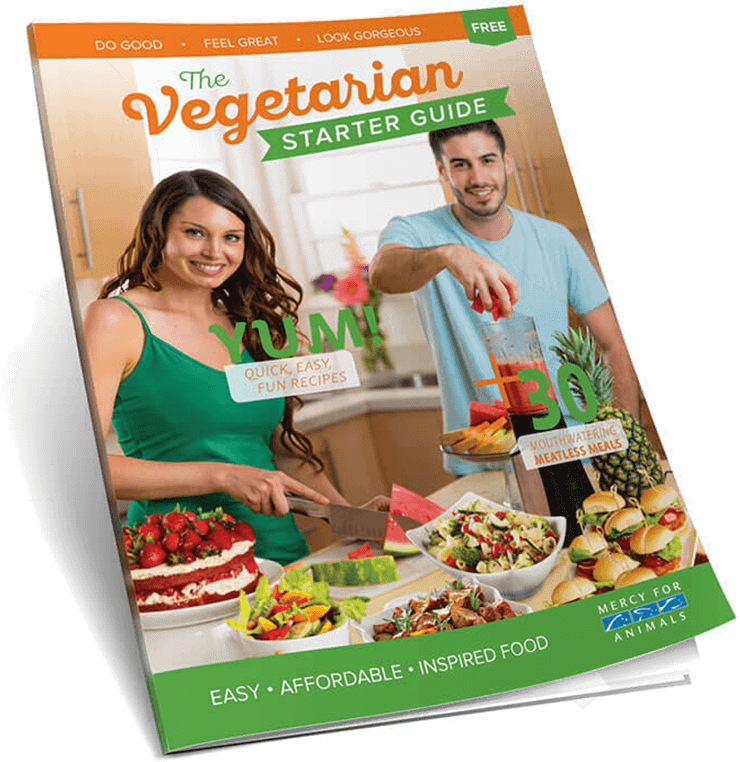 Get Your Free Vegetarian Starter Guide