Make Your Own Vegan Meats With This Incredible New Cookbook From Field Roast
Anyone who's tried Field Roast knows that it offers some of the best vegan meats on the market. And the Seattle-based company recently announced its launch of an all-vegan cookbook packed with savory grain meat recipes.
Field Roast's website explains:
Chef Tommy McDonald shares his culinary passion and teaches fundamental food techniques that will enable you to make your own vegan grain meats or how to best use Field Roast Grain Meats to make delicious vegan meals. These recipes are not complicated, and use easy-to-find ingredients; all you need are grains, fresh veggies, and bold spices—simple ingredients for an authentic, hearty taste.
With over 100 mouthwatering recipes, this new cookbook has everything you need to make delicious vegan roasts, burgers, sausages, and more. The book also suggests ways to use Field Roast's many ready-made products.
The cookbook goes on sale September 12, but there's no need to wait. You can preorder your copy today!
Can't wait? Click here for a list of our favorite vegan meats you can find at a store near you!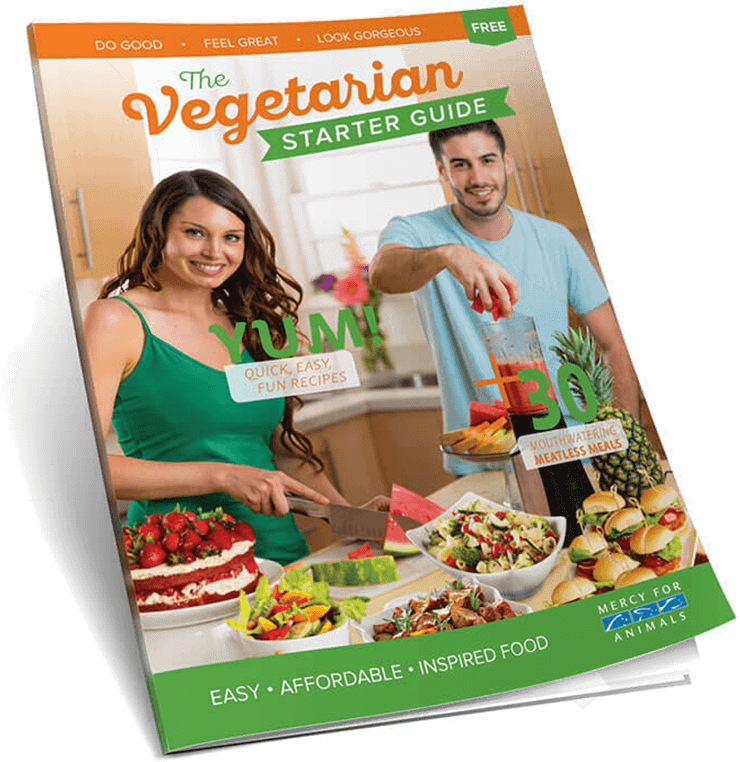 Get Your Free Vegetarian Starter Guide