Healthy Choice Just Debuted New Vegan Power Bowls
Popular frozen-food brand Healthy Choice is embracing plant-based foods with two new vegan entrees. The meals, which are part of the brand's Power Bowls line, have already shipped to Target, Giant Eagle, and HyVee stores and will be available at more stores in the coming weeks.
Healthy Choice brand manager Ian Cruse explained the move to VegNews: "More and more consumers, especially millennials, are looking for vegetarian and vegan options as a way to cut back on their meat consumption or to support their vegetarian/vegan lifestyles."
So what, exactly, is in these new meals? Here are the details:
• Falafel & Tahini
Falafel for the win! This entree combines some amazing flavors with falafel patties, tomatoes, chard, kale, spinach, a blend of grains, and a creamy tahini sauce!
• Cauliflower Curry
Yes, please! This entree adds the same blend of grains, kale, spinach, and chard to cauliflower, lentils, and a flavorful curry sauce!
And it's not just Healthy Choice. Some of the world's largest meat and dairy producers and retailers are changing their businesses to keep up with millennials' demand for plant-based products.
In the past few months alone, Tyson has invested in the plant-based company Beyond Meat and launched a $150 million venture capital fund to invest in startups that develop meat substitutes. Danone, a food company most famous for its yogurt, is investing up to $60 million in a plant-based beverage facility in Mount Crawford, Virginia. And the popularity of plant-based meat and dairy alternatives is expected to keep on growing.
While these new meals from Healthy Choice are just hitting store shelves now, a wide variety of ready-made vegan meals is already available at most grocers. Grab a frozen meal from Amy's, a simple instant soup from Thai Kitchen, or a can of veggie chili from your local Trader Joe's.
Click here for some of our favorite frozen vegan meals.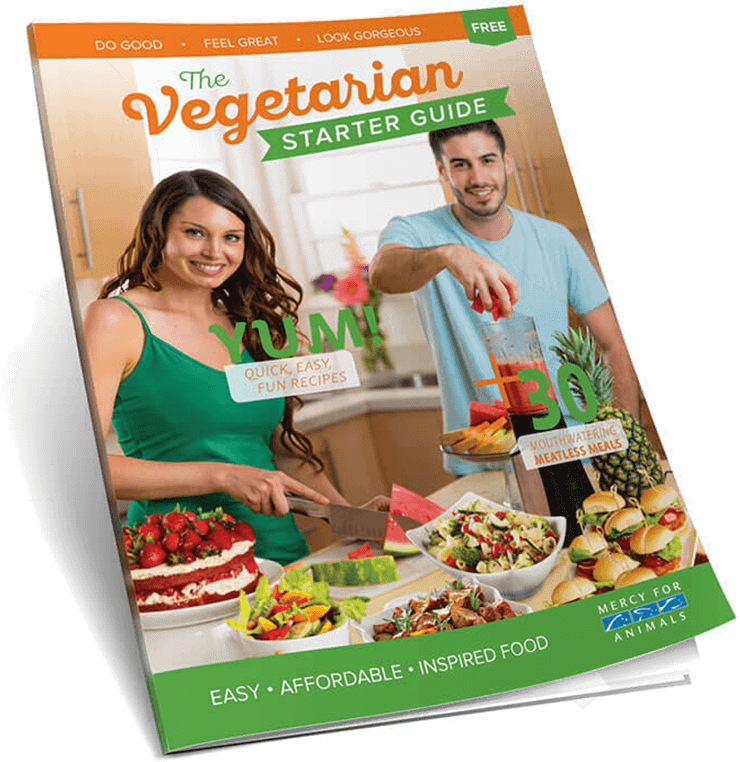 Get Your Free Vegetarian Starter Guide