Häagen-Dazs Expands Vegan Line With New Ice Cream Bars and Layered Pints
Just when you thought vegan ice cream couldn't get more popular, another mainstream company rolls out yummy new dairy-free options. And this week, Häagen-Dazs debuted brand-new vegan ice cream bars in two mouthwatering flavors: Coconut Caramel Dark Chocolate and Peanut Butter Chocolate Fudge.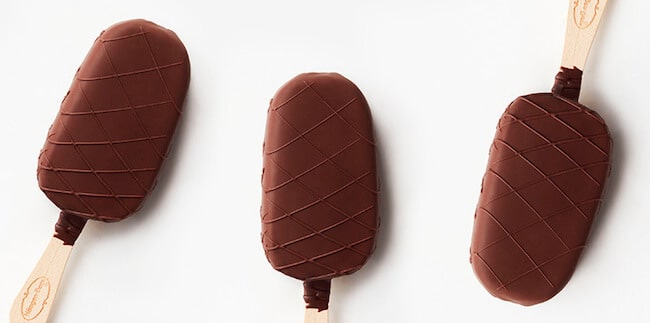 Made with a coconut cream and peanut butter base, these creamy treats are "indulgent non-dairy flavors with a creamier texture and an authentic taste that shines through," according to the company.
And these new bars aren't the only additions to the company's dairy-free line. Häagen-Dazs has also unveiled two new pints—TRIO CRISPY LAYERS—in Coconut Cookies and Creme and Crunchy Peanut Butter flavors.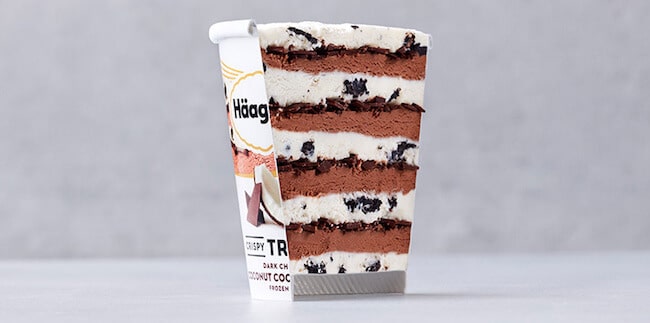 And in case you missed it, here's a quick breakdown of other Häagen-Dazs vegan flavors already at a store near you:
Chocolate Salted Fudge Truffle: This variety is made with rich Belgian chocolate, chunks of fudge truffle, and swirls of salted fudge.
Mocha Chocolate Cookie: Belgian chocolate makes a rich, creamy base for this flavor loaded with coffee and pieces of chocolate cookie.
Peanut Butter Chocolate Fudge: This creamy peanut butter ice cream is filled with swirls of decadent chocolate fudge.
Coconut Caramel: This flavor is made with coconut cream and swirls of drool-worthy caramel.
Mercy For Animals investigations into dairy farms across the country have revealed a culture of cruelty and neglect, with cows routinely left to suffer for weeks before dying and newborn calves forcibly dragged away from their mothers and killed or sold for veal production.
Because of this, more and more people are eating less dairy or ditching it altogether in favor of plant-based alternatives. These new ice cream products are yet another sign of this change.
Want to try making your own vegan ice cream? Click here for 17 mouthwatering dairy-free recipes.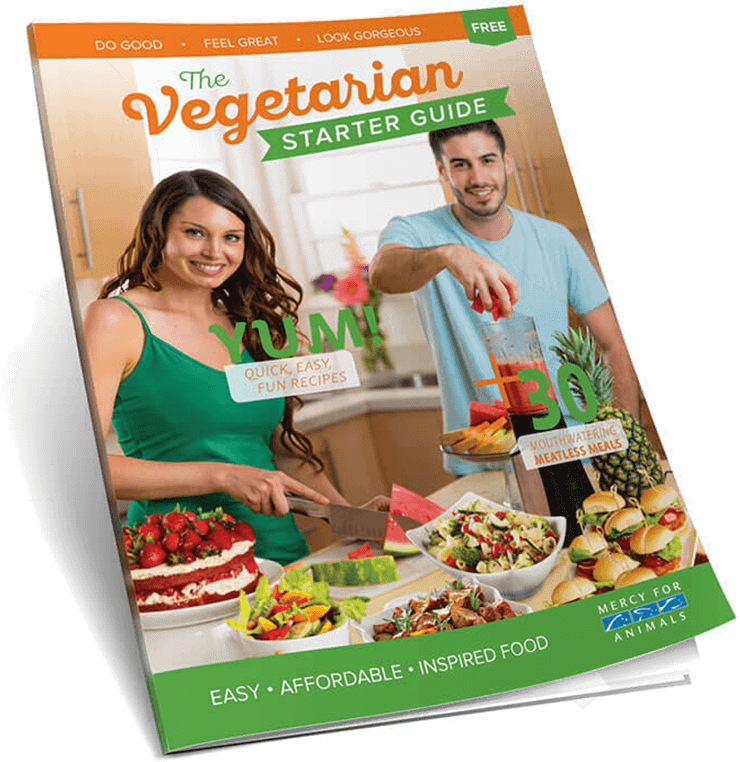 Get Your Free Vegetarian Starter Guide