9 Popular Easter Dishes Made Vegan
Easter is right around the corner, and for many it means feasting with friends and family! While lots of Easter dishes surround a few cruel ingredients—like lamb, ham, and eggs—it's easier than ever to choose kind and delicious alternatives to animal-based foods for your Easter celebration!
Tons of tasty plant-based recipes have all of the flavor without the horrific animal suffering. Here are a few of the most popular Easter dishes made vegan!
1. Simple Tofu Quiche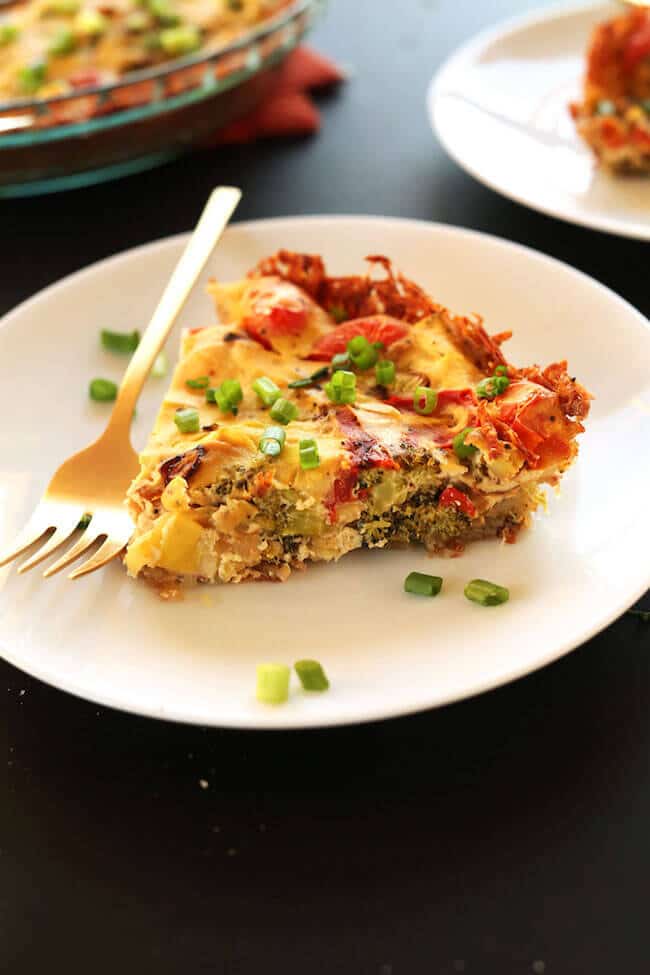 Quiche is an Easter classic. This recipe is eggless and delicious!
2. Orange Thyme Glazed Carrots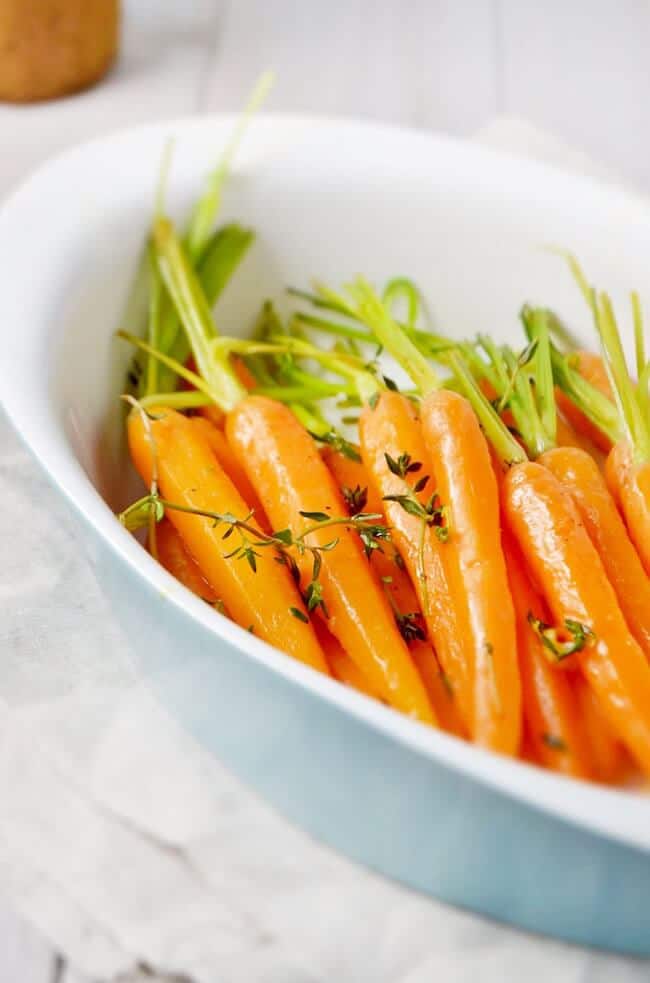 The Easter Bunny would be proud. Recipe here.
3. Devilish Potatoes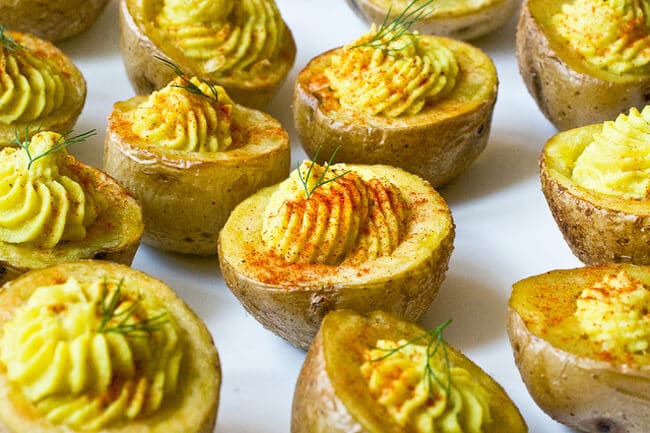 This recipe takes a little work but is sure to impress!
4. Vegan Carrot Cake With Cashew Cream Frosting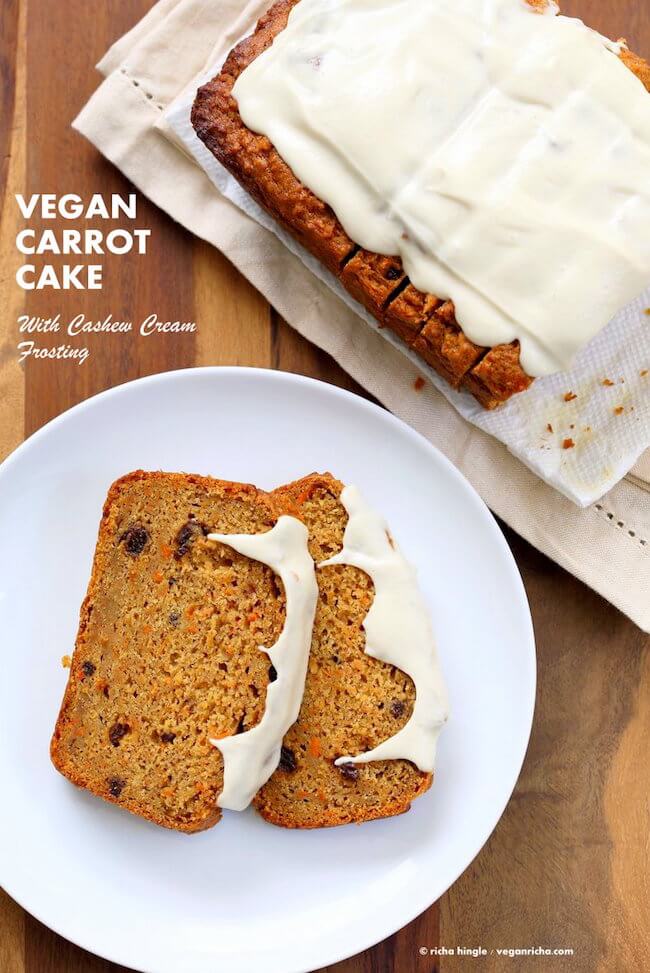 Want!! Recipe here.
5. Sweet and Smoky Glazed Tofu Ham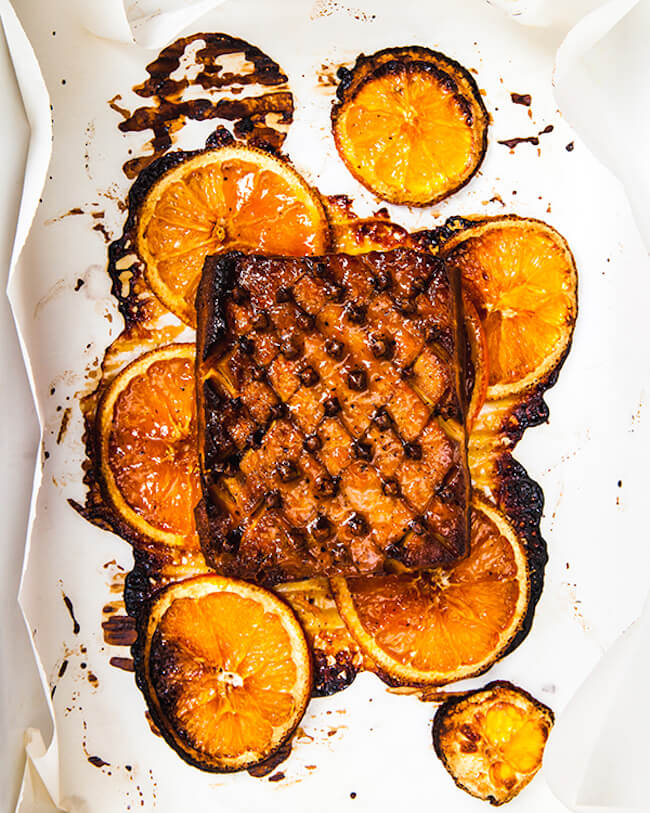 All of the taste, none of the torture. Get the recipe here.
6. Creamy Vegetable Risotto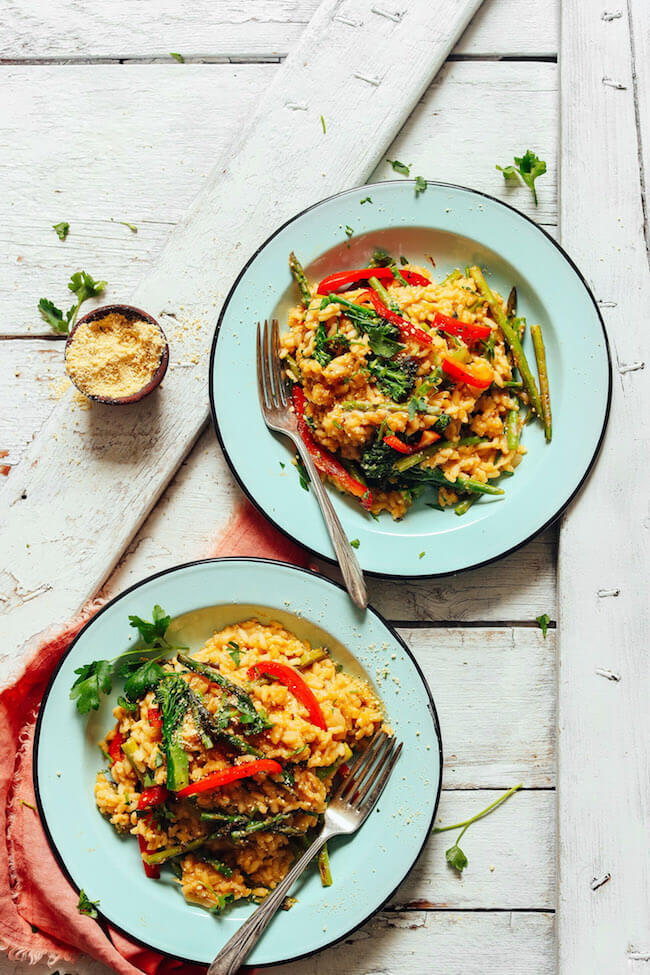 Spring is in full effect with this yummy risotto from Minimalist Baker. Recipe.
7. Vegan Asparagus and Cashew Cream Tart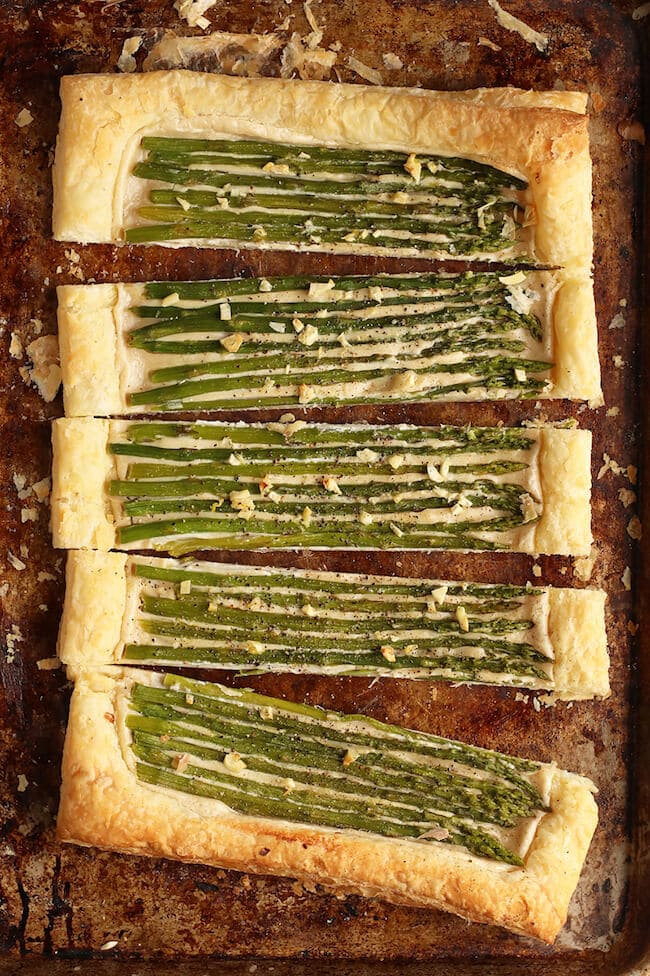 Whoa.
8. Vegan Easter Lemon Cupcakes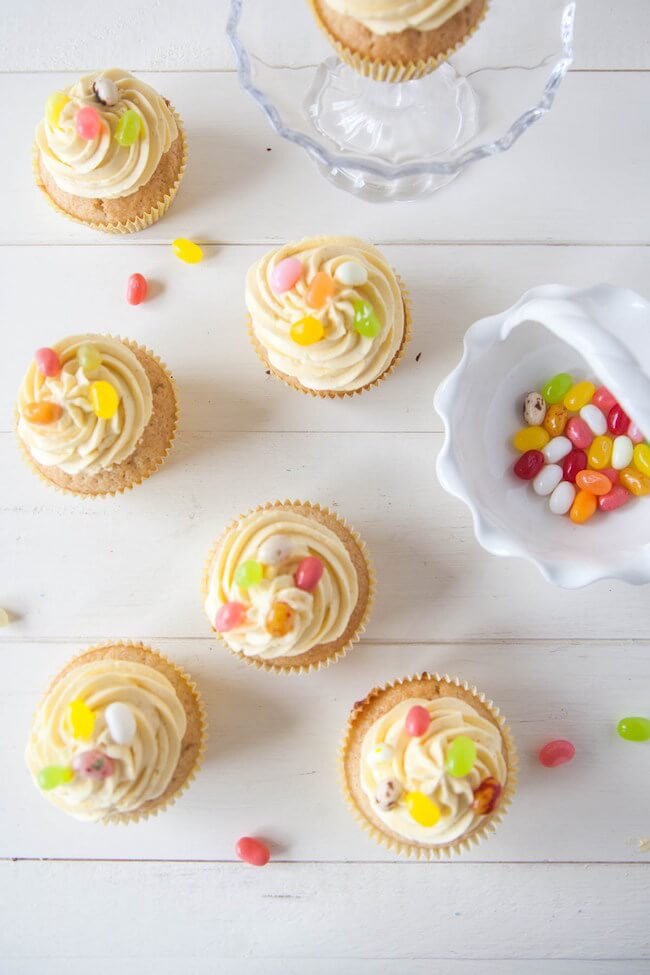 These cupcakes are adorable! Get the recipe.
9. Dairy-Free Herbed Scalloped Potatoes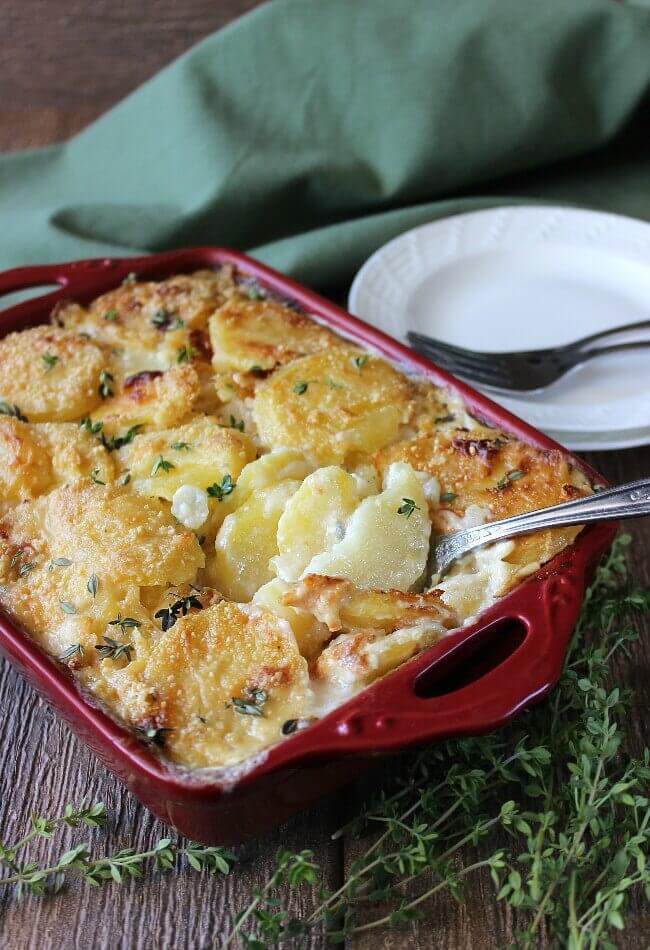 We're not drooling, you're drooling! Recipe here.
—
There's no better way to make a difference for animals suffering at factory farms than by withdrawing our support of the heartless factory farming industry. And it's never been easier to do so. With amazing vegan options hitting store shelves and popping up at restaurants around the world, there's truly never been a better time to eat vegan.
For delicious vegan recipes, easy meal ideas, and tips on leaving animal products behind for good, order a FREE Vegetarian Starter Guide here.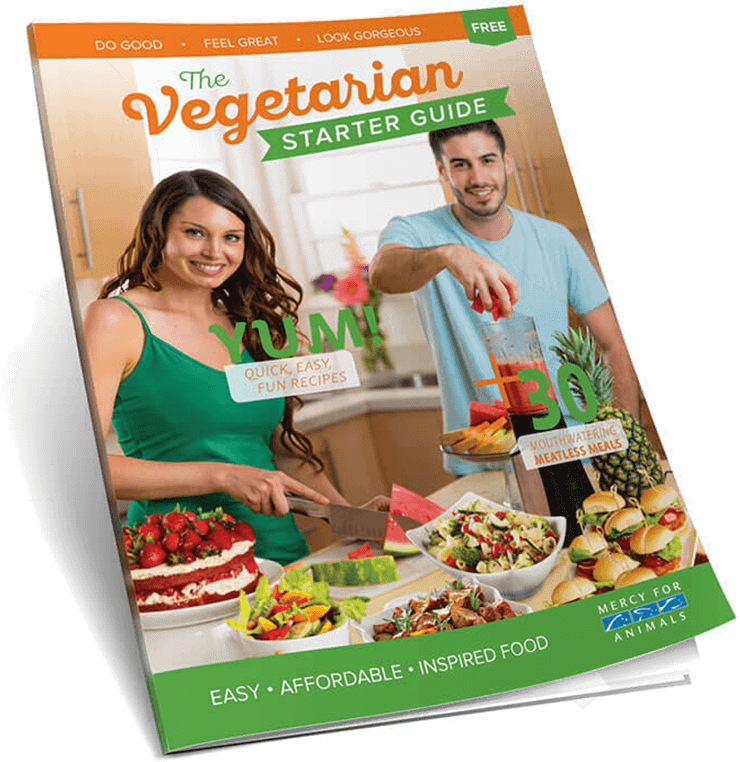 Get Your Free Vegetarian Starter Guide