6 Vegan Roasts Perfect for the Holidays
No vegan Thanksgiving would be complete without a delicious main dish. Here's our rundown of tasty products sure to please even the most devout carnivores.
1. Tofurky Vegetarian Roast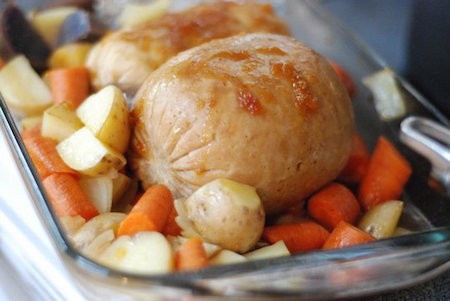 Introduced in 1995, Tofurky is probably the most popular turkey alternative and for good reason: it's delicious! The roasts are sold by themselves, with savory gravy, or as a "feast" that includes a vegan fudge brownie and Tofurky Jurky Wishstix!! Each roast serves six to eight and is ready in about an hour.
2. Field Roast's Celebration Roast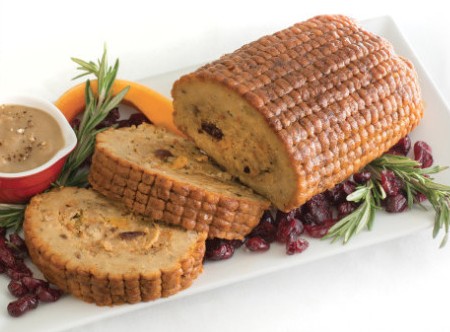 Field Roast is nothing short of amazing! Its classic Celebration Roast comes in two sizes: the two pound, which is loaded with traditional bread stuffing and serves eight, and the one pound, which offers showstopping sausage stuffing and is perfect for a more intimate meal.
3. Gardein Holiday Roast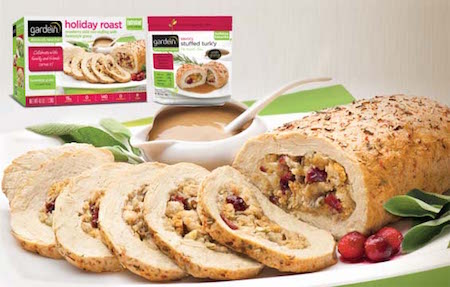 Gardein is well-known for its incredible meat alternatives, and its Holiday Roast lives up to the company's reputation. Filled with mouthwatering cranberry wild rice stuffing, this roast serves eight and includes homestyle gravy! Gardein also offers an individual Stuffed Turk'y, which are smaller but just as impressive.
4. Field Roast's Smokey Forager's Roast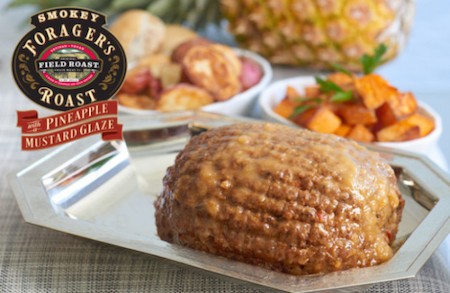 Another fantastic main by Field Roast, the Forager's Roast is made with smoky tomato grain meat and serves nine. With pineapple mustard glaze and a drool-worthy stuffing of foraged chanterelle mushrooms and wild huckleberries from the Pacific Northwest, this roast is a foodie's dream!
5. Trader Joe's Vegan Turkey-less Stuffed Roast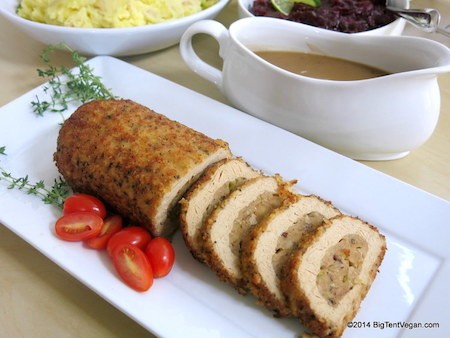 Even Trader Joe's offers a vegan roast! Coated in a crispy breading, packed with wild rice stuffing, and served with gravy, this main is everything you need to celebrate compassionately this holiday season. At $9.99, this roast is one of the most affordable, and serves 6 to 8 people.
6. Field Roast's Hazelnut Cranberry Roast En Croute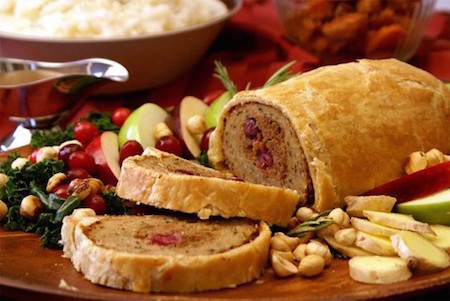 Field Roast has outdone itself with yet another roast! This roast takes hazelnut-infused grain meat and pairs it with a dynamic sausage stuffing made with crystallized ginger and cranberries. What makes this one so special? It's wrapped in a tempting puff pastry, making it a perfect centerpiece for the holidays. Fancy!
Click here for even more delicious mains just in time for Thanksgiving!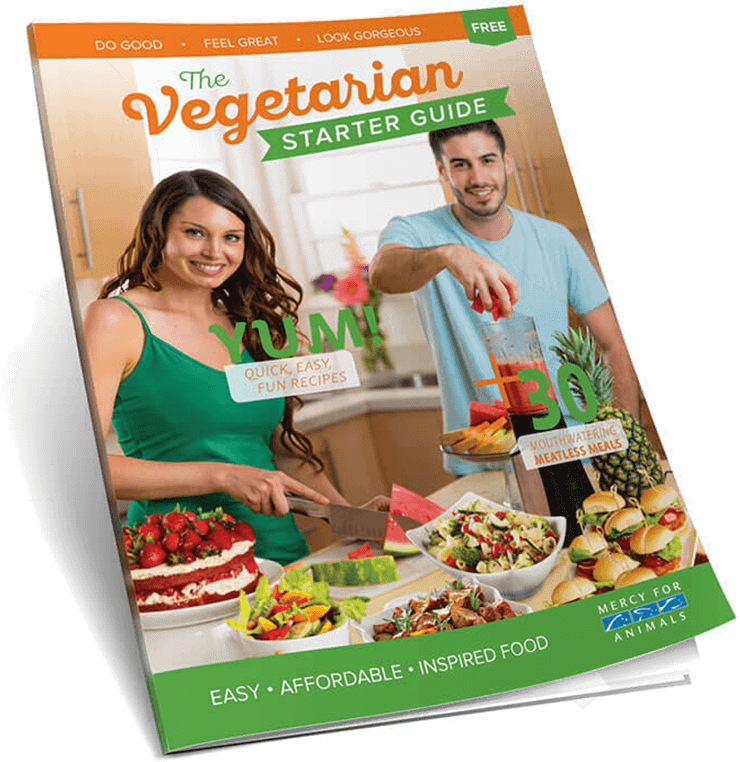 Get Your Free Vegetarian Starter Guide