10 Vegan Things to Eat When It's Cold AF
1. Thyme and White Bean Pot Pies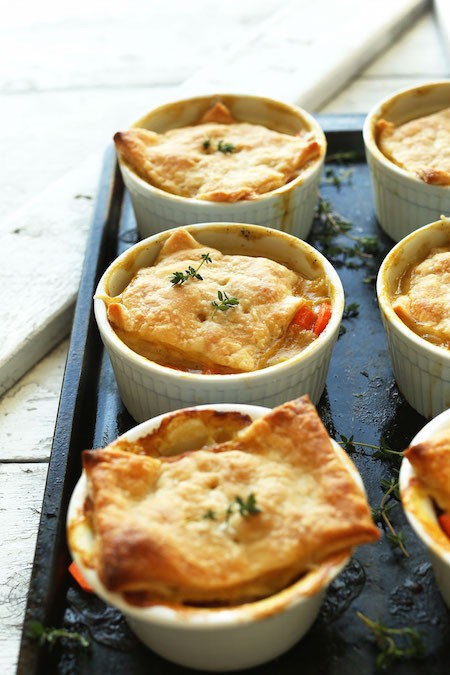 Get the recipe.
2. Chickpea "Chicken"
Noodle Soup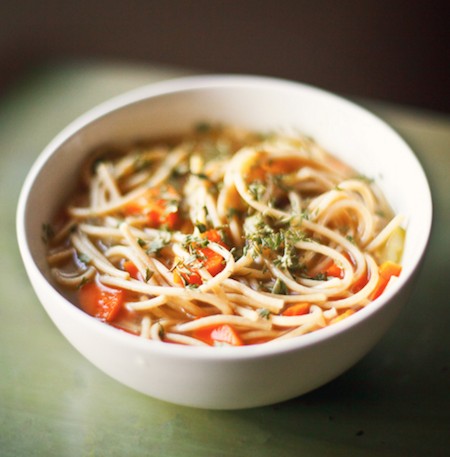 Recipe here.
3. Veggie Lasagna for Two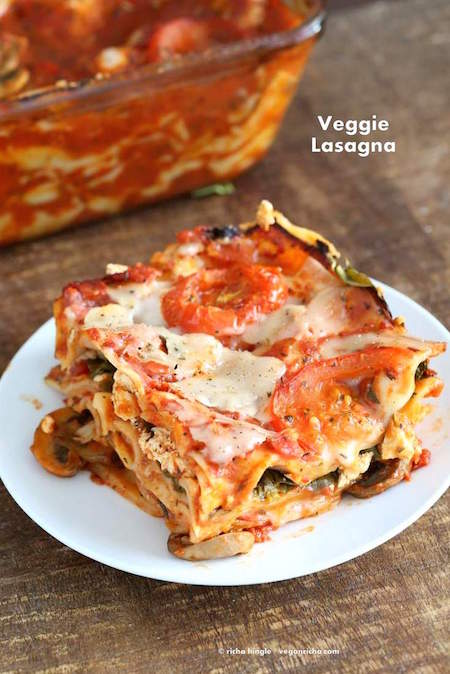 Wow!
4. Chipotle Black Bean Tortilla Soup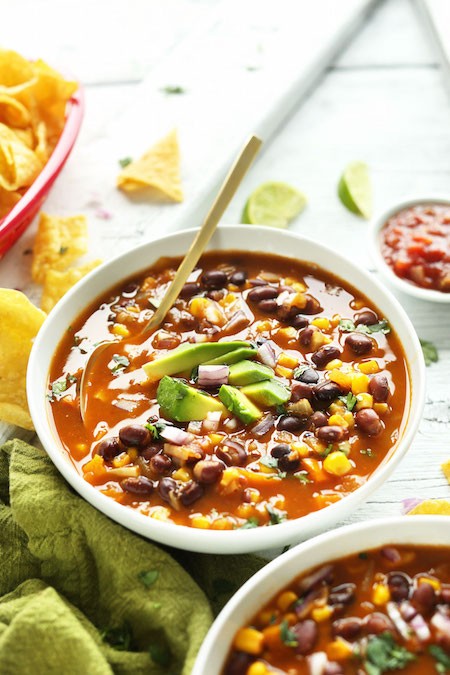 Stay nice and toasty with this recipe!
5. Vegan Mac' and Cheese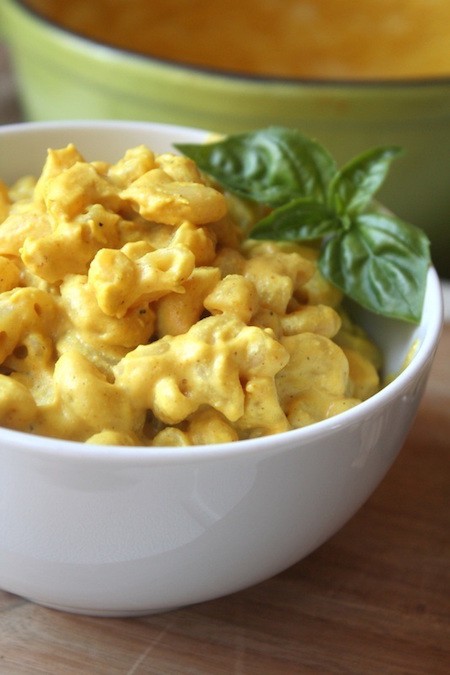 A classic. Get the recipe.
6. Sri Lankan Red Lentil Curry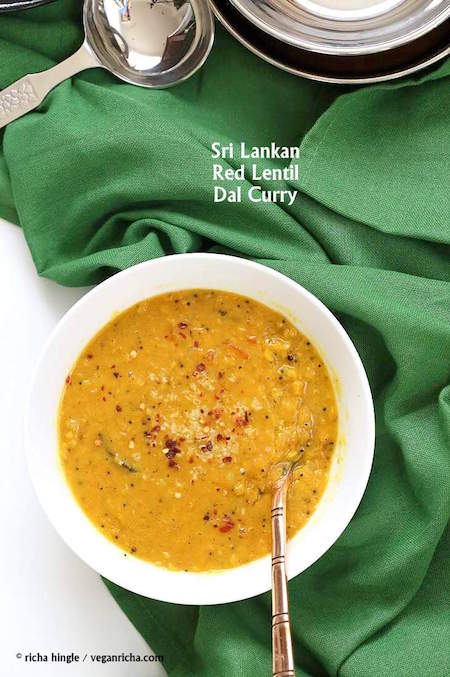 7. Tempeh Bacon and Apple Stuffed Sweet Potatoes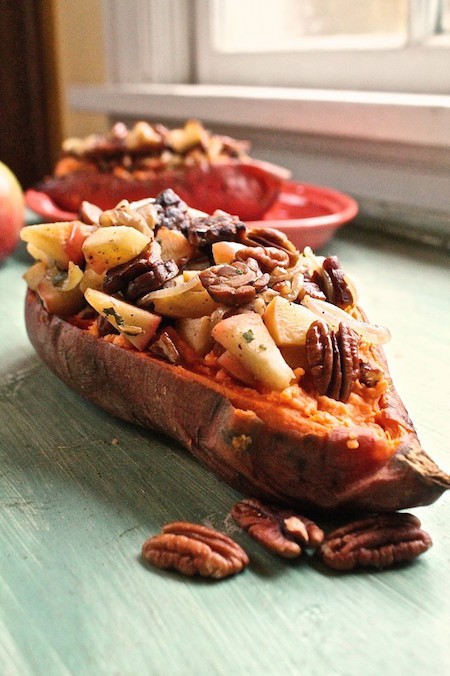 Easy AND delicious! Recipe here.
8. Slow Cooker Butternut Squash Soup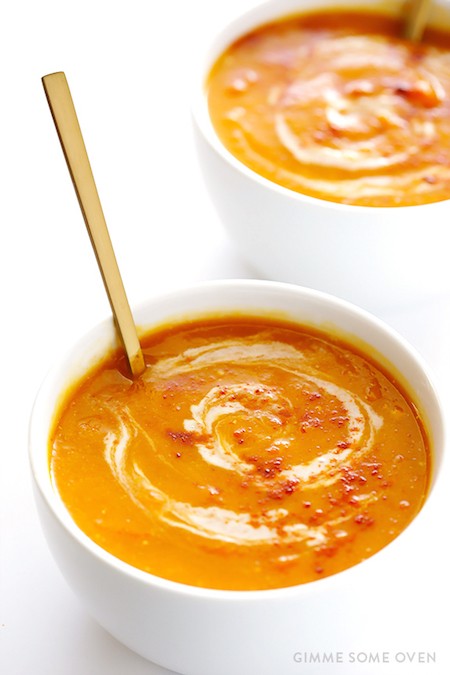 9. Vegan Roasted Red Pepper Pasta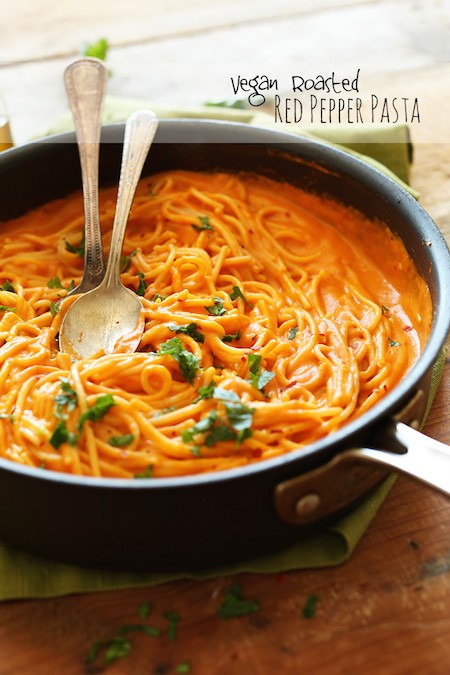 Yum!!
10. The Best Spicy Vegan Chili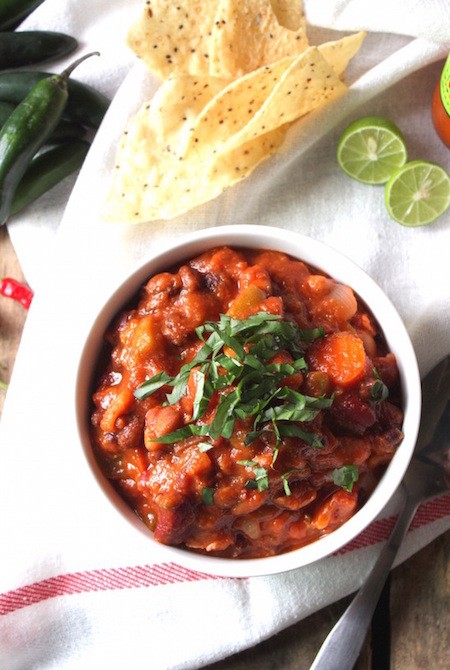 This recipe
is sure to warm you up!