10 Vegan Sandwich Recipes That Are Perfect for Packed Lunches
When finding time to cook is a struggle, eating vegan can seem more difficult. And while buying tons of takeout or fancy prepared foods saves time, it almost always costs more. Fortunately, 99 percent of all good food can be slapped between bread to make an awesome sandwich—that's super portable—meaning sandwiches might just be the perfect food for busy vegans! Created for the plant-based picnicker in you, these vegan sandwich recipes are perfect for packed lunches!
1. Chickpea Sunflower Sandwich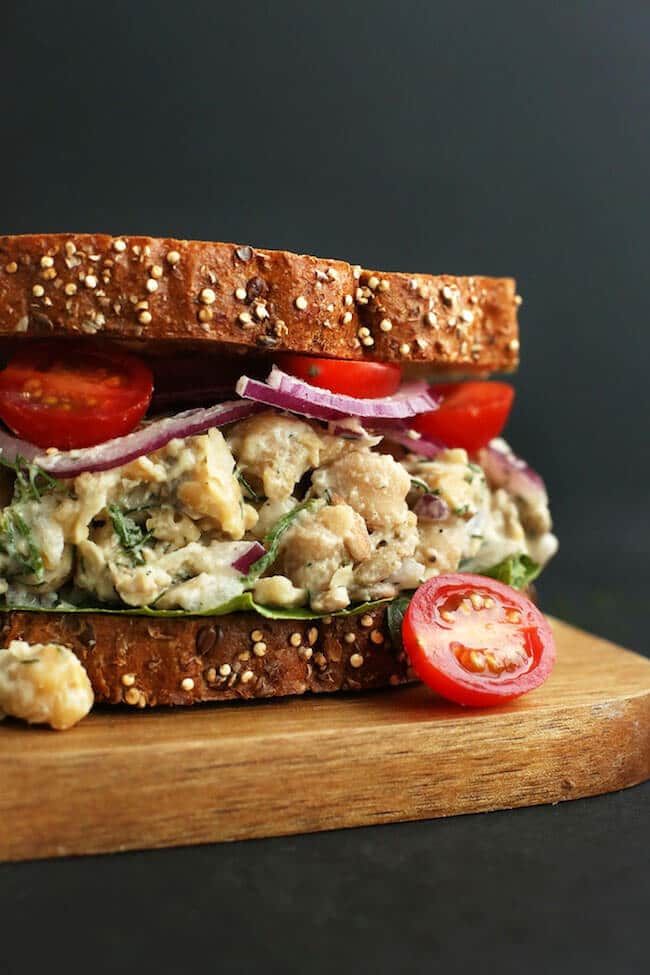 Trust us, this stuff is delicious. Recipe here.
2. Avocado and Maple Glazed Tempeh Sandwich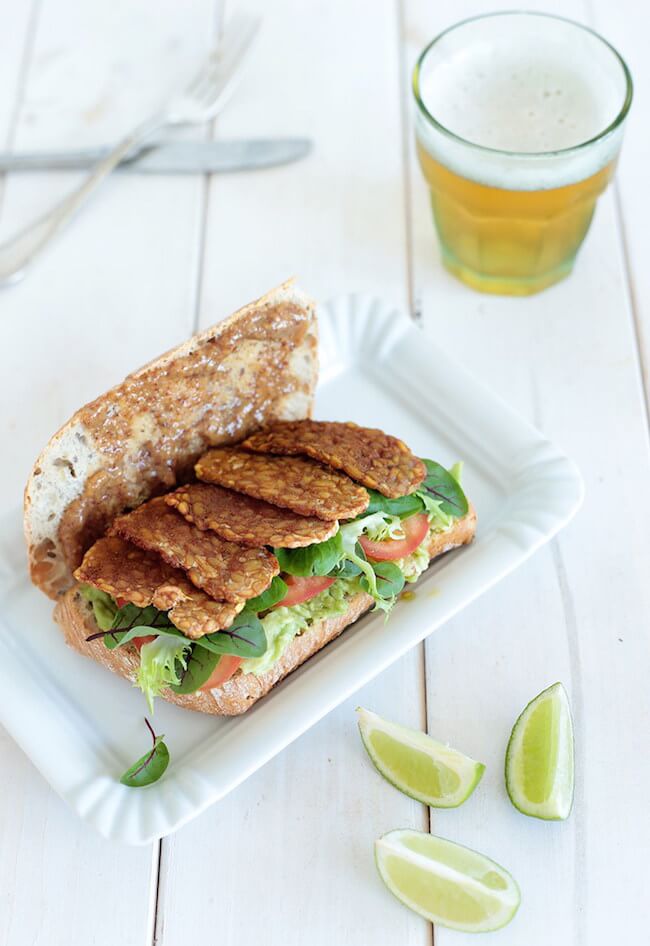 Yum! Recipe here.
3. Cauliflower Cheddar Grilled Zucchini Pesto Sandwich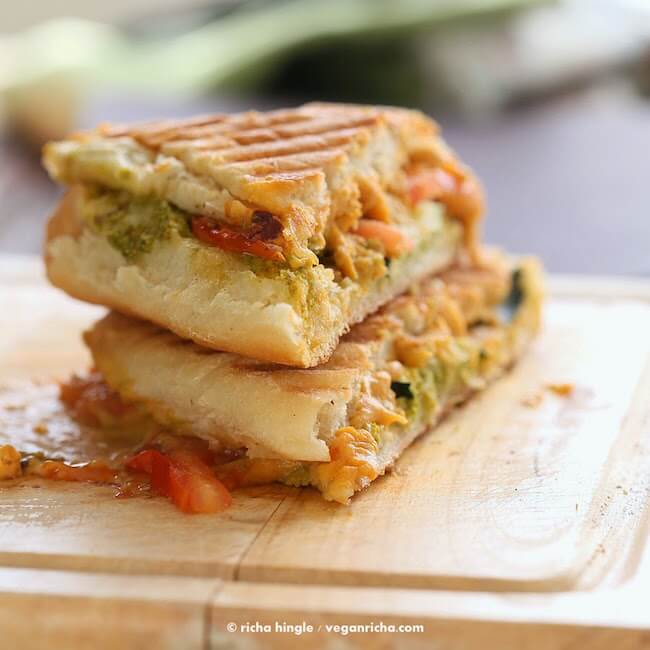 Get the recipe here.
4. Vegan Tempeh Reuben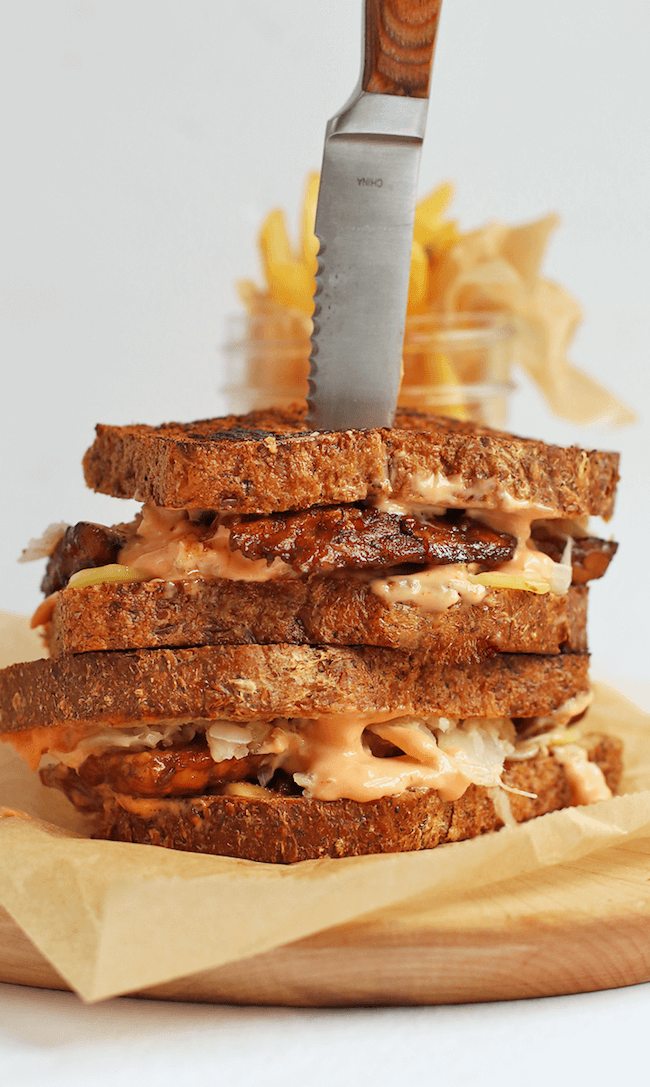 A compassionate take on a classic. Recipe here.
5. Chipotle White Bean Salad Sandwich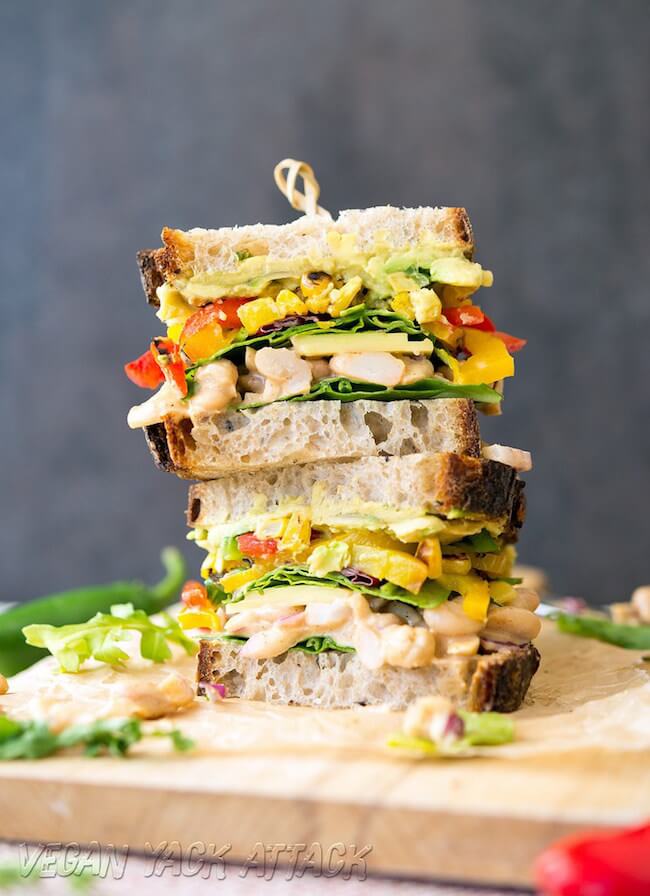 This recipe is easy AND delicious!
6. Best Vegan Pulled Pork Sandwich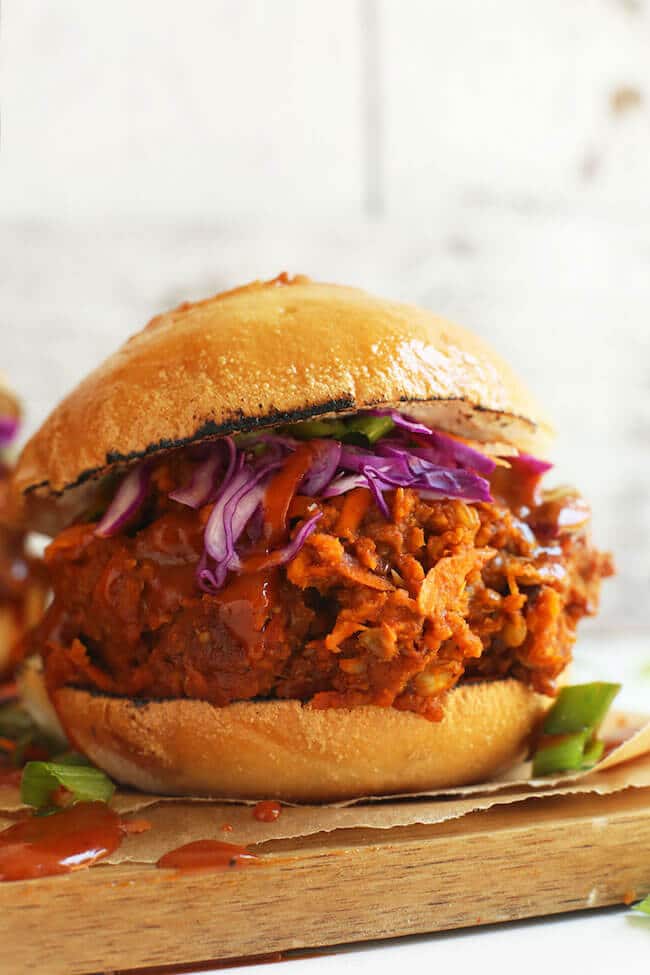 Get the recipe.
7. Vegan Egg Salad Sandwich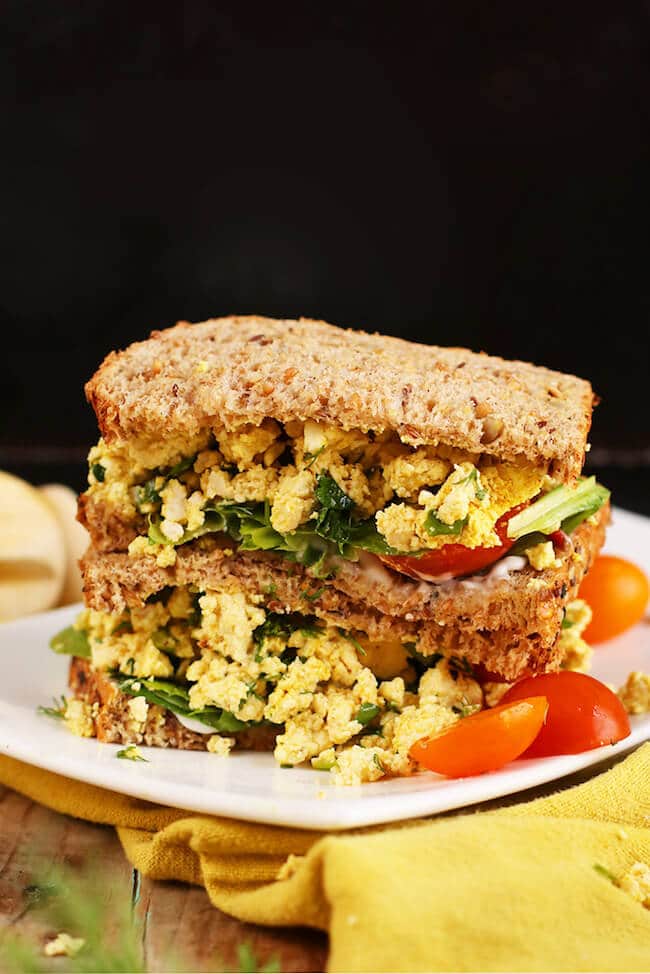 Yes, please! Recipe here.
8. Tempeh Vegan Club Sandwiches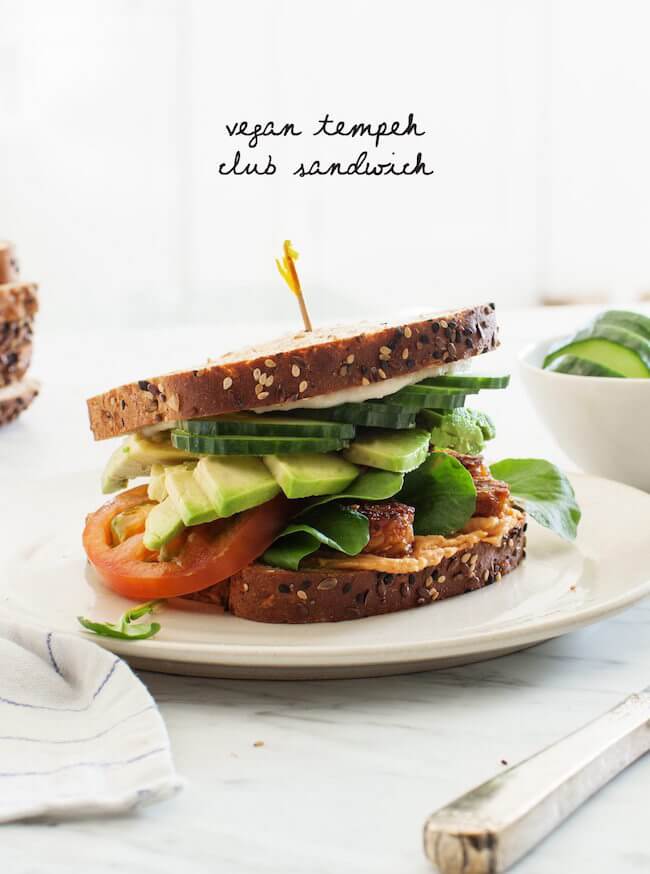 Get the recipe.
9. Vegan Tomato Basil Grilled Cheese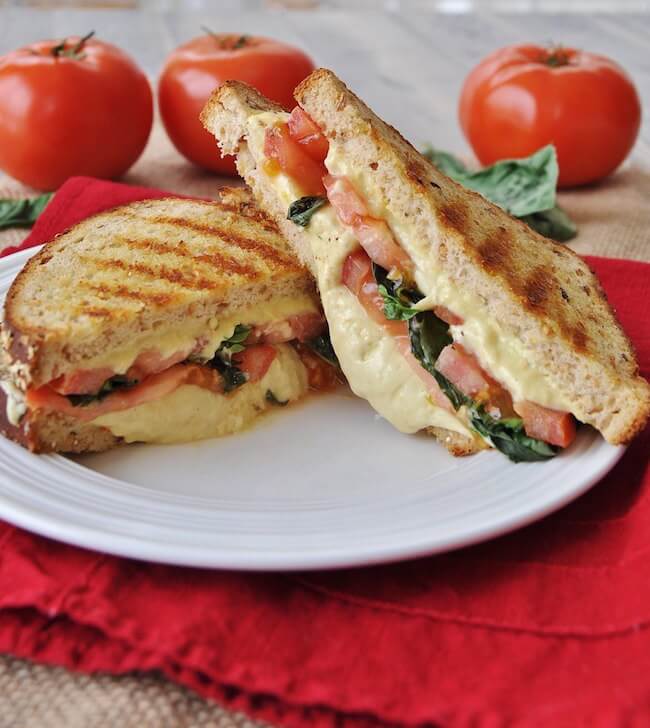 Ooey gooey! Recipe.
10. General Tso's Tofu Sandwich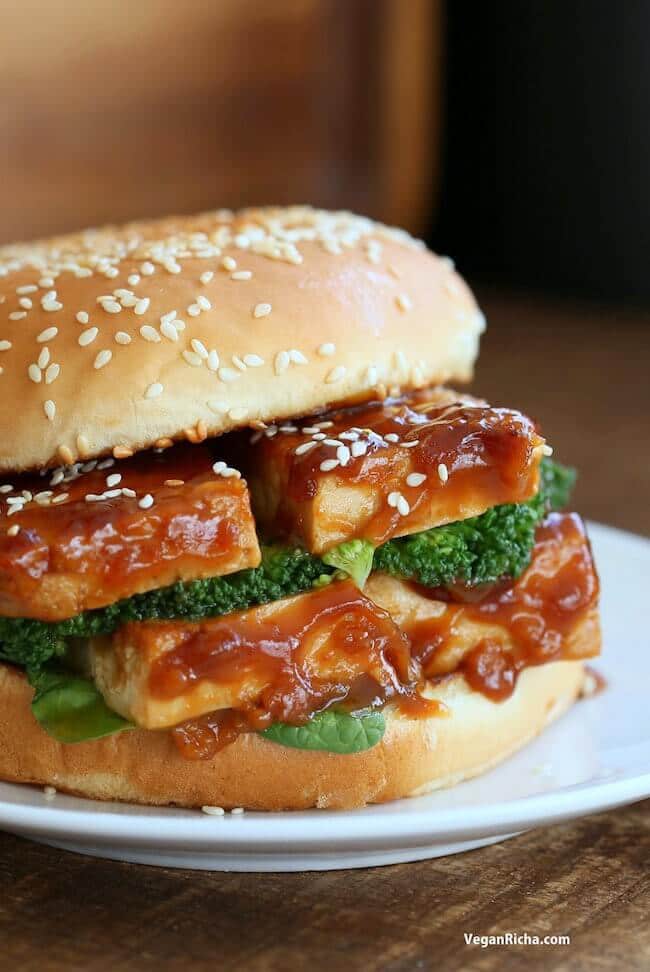 This recipe looks divine!
—
Want more? Click here for 30 vegan meals you can make in 30 minutes or less!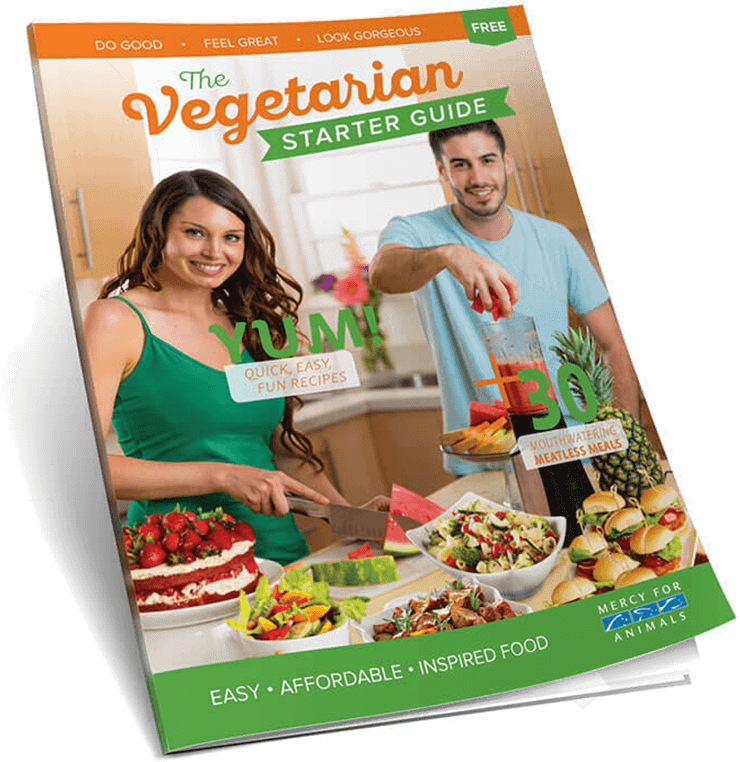 Get Your Free Vegetarian Starter Guide